Welcome to DriverSkill
DriverSkill was launched to meet the needs of drivers who demand more out of today's motoring experience. Employing fully trained high-performance and safety-alert drivers, DriverSkill courses can enhance your motoring – and that of your company staff – by adding new degrees of control, roadcraft, hazard awareness and performance driving techniques to existing skills. Course content can be tailored to suit customer requirements. Contact DriverSkill for details of our courses and demonstration drive sessions.
Alan White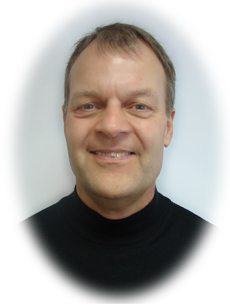 DriverSkill was established in 1989 and is run by Performance Driving Consultant Alan White. Alan, an honours graduate in Computer Science, has a wide range of qualifications and experience which include driving most of the UK principal race circuits and proving grounds, along with those in USA, Germany, Belgium, France, Spain and Italy.
In Motorsport, he holds National A and International C Race Licences and is both an ARDS Silverstone Instructor and DVSA Approved Driving Instructor (Grade A). He is also High Performance Course trained and holds a RoSPA Diploma in Advanced Driving, along with BORDA Off-Road driving. He has raced in Formula Ford single seater series, and BMW Production Saloons. Alan works mainly for Aston Martin along with Porsche, Prodrive, Toyota, Mercedes, Lexus, Bentley, Jaguar and BMW. He has a unique role as the sole UK internal driving examiner for Aston Martin Lagonda and, to date, has assessed over 1,000 people in this capacity. He also holds a full motorcycle licence and currently rides a Honda Super Blackbird CBR1100XX.
Alan has also written articles for Harper Collins publishers, supports BRAKE and RoadPeace, the National Charities for Victims of Road Traffic Accidents (www.roadpeace.org) and has given over 600 units of blood and blood products as an award achieving donor for the National Blood Service. He is also an advocate of excellent driver health, fitness and well-being, for both road and track driving, through the use of natural products and exercise (www.globeallies.myforever.biz/store/).
Please visit globealliesstore.flp.com along with globealliesbusiness.flp.com